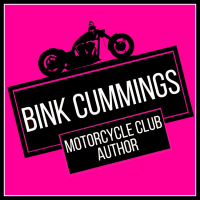 Bink Cummings
Contemporary Romance, Romantic Suspense, Romance, Erotic Romance, LGBT
Author Bink Cummings was born and raised part of a biker/classic car addicted family. Upon coercion from her sacred sisters, she began her newest journey in life--writing. When she's not shacked up in her home writing sexy fiction at all hours of the night, Bink enjoys ogling motorcycles and the men who ride them, taking care of her family, reading spicy romance novels, feeding her sock and Funko addiction, and cooking huge meals--especially her infamous chocolate chip cookies.
Recommended Featured Books
"Leadership demands that we make tough choices."